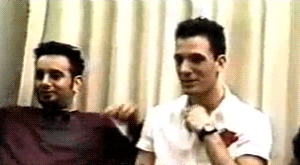 Man, I need to start drawing more.

First off, a relatively low effort genderbend/cisswap. Ignore Joey, I gave up at that point. Sorry Joe. Not pictured: the many hair style variations I came up with for Chris and JC. (Roughly half of Chris' were undercuts.) What the hell would girl!Lance's name be??? 3/5 of the band have gender neutral nicknames and you just need to slap an 'e' to the end of Justin's, but what about Lance?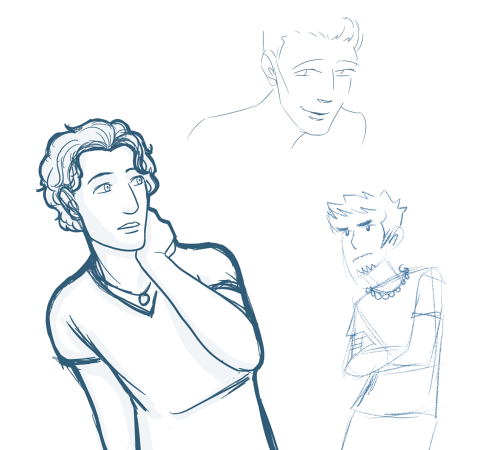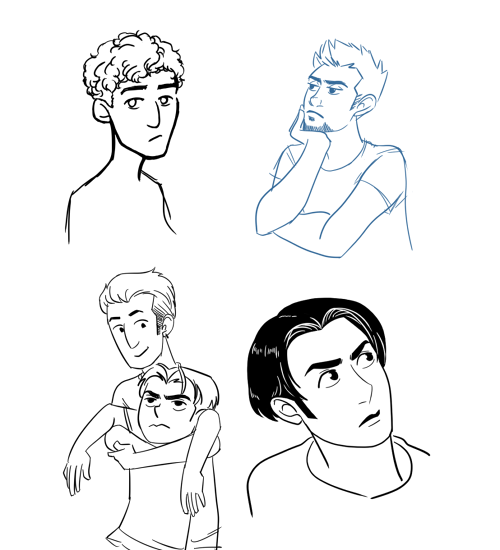 Some random doodles that never really went anywhere. On occasion I do indeed draw the members of *NSYNC who are not Chris or JC. Not very often, but it happens. I'm oddly proud of how that tiny baby Justin ended up? Also that Chris in the bottom right turned out way too pretty lol.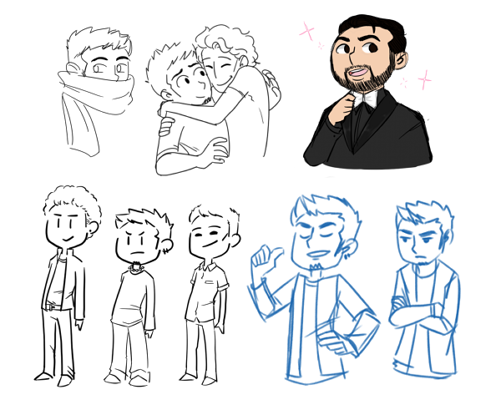 That doodle of Chris in a tux is from back in February? when SNL did that anniversary special. Still kinda bummed JC didn't show up but at least I got a
bunch
of pics
of the other
four together
(
plus Howie and AJ
). Also, Chris looks pretty damn good with the full beard. I've been thinking of making sets of sprites based on all their music video appearances; the bottom left trio is me working out how I want them to look.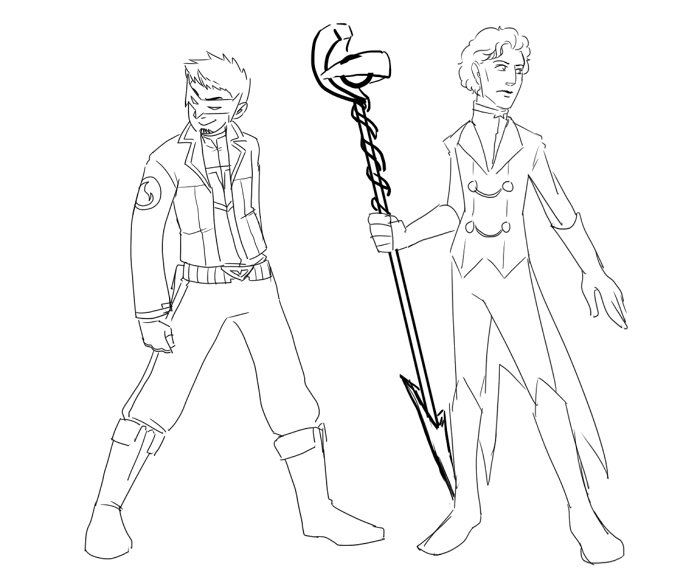 Okay, so, I finally got around to watching Tiger & Bunny a couple months back and the whole idea of superheroics becoming commercialized and having superheroes ranked by popularity and that whole shebang made me really want a popslash AU in that vein lmao. It's like TRL but with superheroes! JC, I've decided, is a straight up magical girl boy (design is not yet sparkly enough), while Chris is mostly based off tokusatsu like Power Rangers/Super Sentai (though the mask is from The Wonderful 101). Also thinking of giving him a Kamen Rider-esque scarf.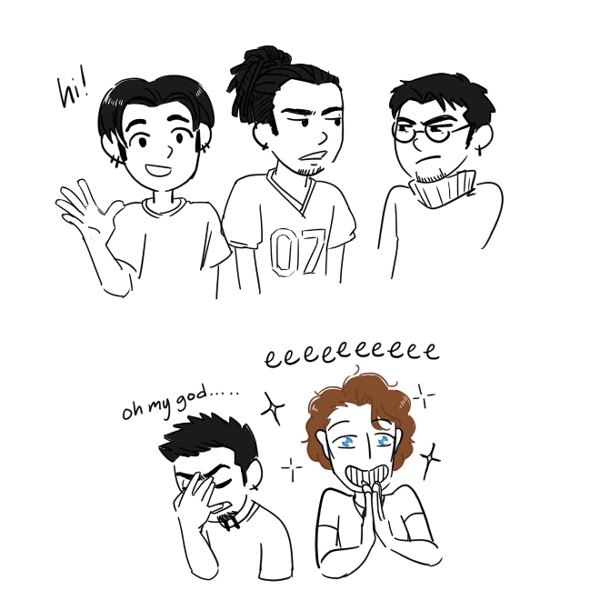 Imagine, if you will, one day Chris wakes up to find three past versions of himself sitting at the breakfast bar in his kitchen. He calls up the rest of the guys, but only JC takes him seriously because Chris is kind of an asshole and they don't want to deal with whatever dumb shit he's trying to pull. None of the Chrises like each other and Chris Prime wants them all to go away because Jesus Christ, am I really this annoying? JC, meanwhile, thinks this whole ordeal is pretty damn cool and that tiny baby Euro!Chris is fucking adorable, holy shit can we keep him?

IDK, I saw this post on my tumblr dashboard and immediately wanted to draw the guys. 90% traced because I was feeling pretty lazy, haha. I kept flipflopping on whether or not to draw Chris wearing the dress.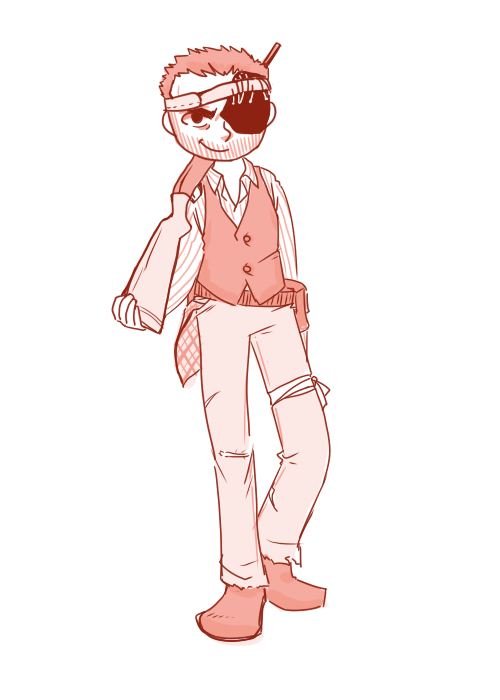 Lastly, I'm kinda jazzed about Nick Carter's stupid zombie movie? Like, okay, I wasn't really. But it turns out
Chris
is involved
and I'm suddenly 100% interested. It's probably just a small cameo but whatever. All I know is that Chris' character
wears an eyepatch
and I am all about that.